Today I have two different types of free puzzles available for download.
The first puzzles are rebuses to help you celebrate birthdays! There is an easier version and a harder one. You can download both from Google Drive by clicking on the pictures above (they come together in one document).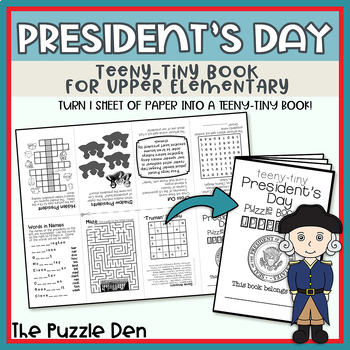 The second set of free puzzles are to help you celebrate President's Day coming up in February. This set of puzzles prints on one sheet of paper, but folds up to create a Teeny-Tiny book! I think these are a lot of fun! You can download this freebie from my store,
The Puzzle Den
.
I hope you enjoy these free puzzles!